AQUAL, an IoT device, works as a smart detector, keeping families from harmful chemicals coming from the contaminated air-conditioner.
It is a collaborative project between LG and Design Factory Korea.
PROJECT DURATION
Aug – Oct 2015 
Category
Product Design
App · Web

Responsibilities
User Research
UX · UI Design
Product Design
Collaborated With
Soyung Lim (Designer)
Junhwan Byun (Engineer) 
YeaJin Park (Researcher)
Eunseo Moon (Marketer)

Tools
Adobe Photoshop & Illustrator
Rhino
The number of diseases emerging due to contaminated air conditioners is steadily increasing, the number of death reaching 2,800,000 death per year
(World Health Organization)
The contamination of the air conditioner occurs immediately on installation.
In the process of pollutants, as fine dust gets into the AC through the filter, moisture level increases with odor as it blends with various pollutants.
Indoor air quality, where we spend 80~90 percent of a day, is contaminated more than 100 times than that of outdoor.
Indoor has more than 1000 times of possibilities of developing the lung transfer coefficient of the pollutant than outdoor.
Among 7000 child patients visiting the biggest children's hospital over a day in January 2013, the majority of them were due to respiratory disease.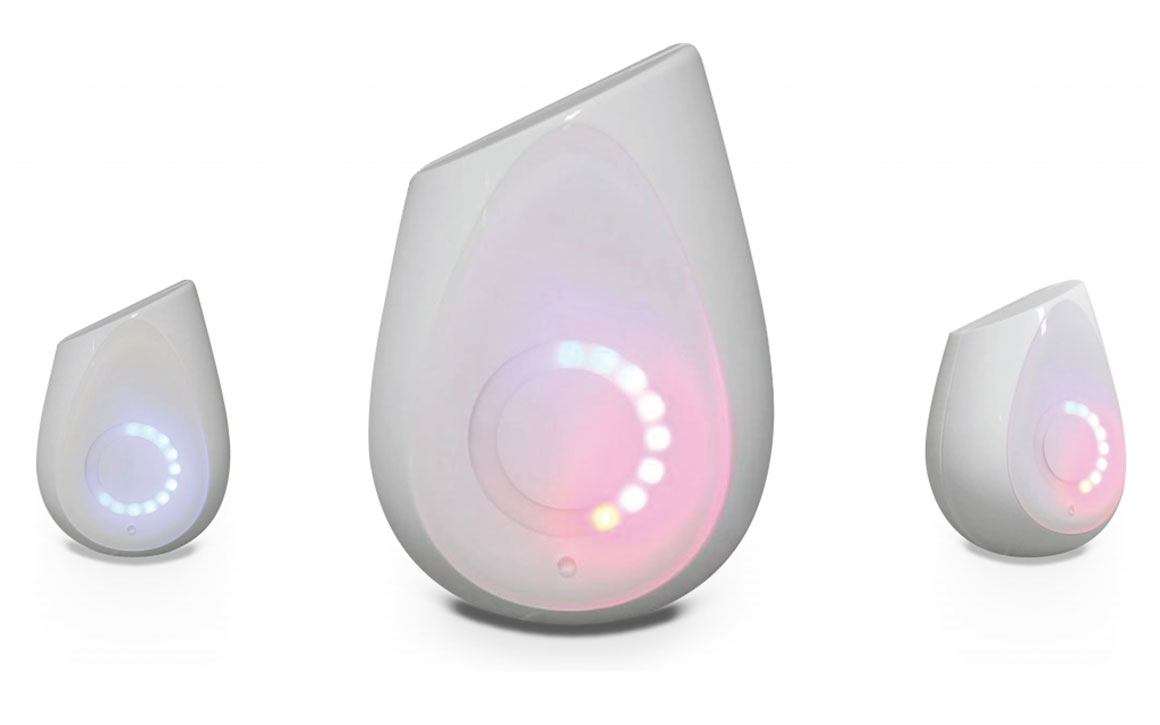 AQUAL application gets information from the product and guide user to keep track of their air conditioner.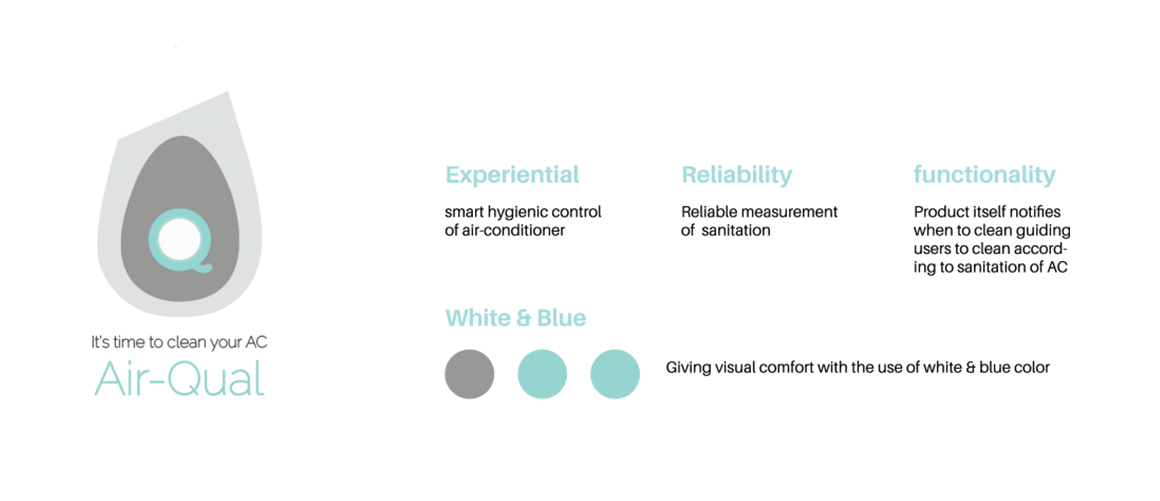 Aqual consisted of an IR sensor that turns on with air-conditioner. Light in circular LED rotates until it measures and compares the air quality.
Using Bluetooth, the measured result is sent to the application.